If you are an international patient seeking treatment with Dr Ananda, you may choose to have a teleconsult prior to your actual visit to Singapore. Here's how you can do so:
How To Schedule A Virtual Consultation With OrthoCare
We will contact you to confirm the doctor's availability and your preferred platform for your virtual consultation (WhatsApp, ZOOM, Facebook Messenger, Google Meet).
Attach relevant images, medical documents, scans and reports to us via WhatsApp for us to better understand your condition and an overall enhanced virtual consultation experience.
Make your payment online or via Online Banking to confirm your virtual consultation.
You will receive a reminder of your virtual consultation details via WhatsApp at least one day prior to the scheduled date.
A stable Internet or Wi-Fi connection
A laptop or mobile phone
Preferred app installed: WhatsApp, ZOOM app, Facebook Messenger, Google Meet/Google Hangouts
Note: Enhance your virtual consultation experience by preparing any medical documents, scans, reports and images of your condition prior to your scheduled date.
Swiss & Singapore Trained
MOH-Accredited Orthopaedic Surgeon
& Accepts Most Insurances
In Minimally Invasive Orthopaedic Surgeries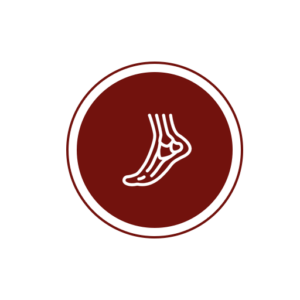 Lateral Ankle Replacement Surgery for Arthritis in South-East Asia
Don't let a painful injury or condition affect your daily life.
Let us help you get back to the things you love.