A clavicle fracture, also known as a broken collarbone, is a common orthopedic injury. It typically occurs due to a fall onto an outstretched arm or a direct blow to the shoulder. The management of clavicle fractures can vary depending on the severity of the fracture and the individual patient's circumstances.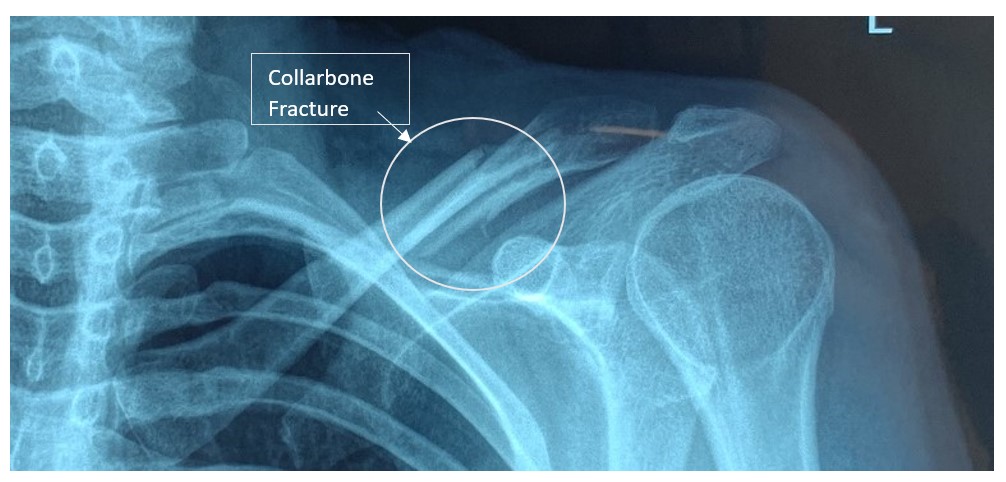 1. Conservative Management: Many clavicle fractures can be managed non-surgically through conservative methods. This typically involves immobilization and support of the injured shoulder using a sling or a figure-of-eight bandage. The goal is to provide stability to the fracture site and allow the bones to heal naturally over time. Pain management and physical therapy may also be recommended during the healing process.
2. Surgical Management: In some cases, surgical intervention may be necessary, particularly for more complex or displaced fractures. Surgery is often recommended for fractures with significant displacement, open fractures (where the bone breaks through the skin), or fractures associated with severe pain and functional impairment. Surgical options include:
a. Open Reduction Internal Fixation (ORIF): This procedure involves making an incision over the fracture site and realigning the broken bones. The bones are then held together with plates, screws, or pins to facilitate healing.
b. Intramedullary Fixation: In this technique, a metal rod is inserted into the medullary canal of the clavicle to stabilize the fracture. This method is gaining popularity due to its minimally invasive nature and favorable outcomes.
3. Rehabilitation: After the initial treatment, rehabilitation plays a crucial role in the management of clavicle fractures. Physical therapy is often prescribed to restore shoulder mobility, strengthen the surrounding muscles, and improve overall function. The rehabilitation program may include exercises to improve range of motion, stretching, and gradually increasing the intensity of activities.
It's important to note that the management approach can vary depending on several factors, including the patient's age, occupation, fracture type, and associated injuries. Therefore, it's essential to consult with an orthopedic specialist who can assess the individual case and determine the most appropriate treatment plan.